A RELIGIOUS PLACE OF PEACE, FOR ALL PEOPLE.
Aims and Objectives
To Conduct regular prayer meetings (satsang).
To organize Hindu Pujas and Festivals for the Hindu community.
To promote the welfare of Hindus irrespective of their origin; to organize and support activities for the study, practice and development of Hindu Dharma, Sanskriti (culture) and Sabhayata (civilization).
To promote and establish contacts with all other religious bodies in the United Kingdom and around the world.
To cultivate in Hindus a spirit of self-respect and respect for people of all other cultures and religions.
To promote and participate in the exchange of religious and cultural activities with other national and ethnic groups and organizations.
To act and official liaison body amongst the groups, organizations and governmental departments.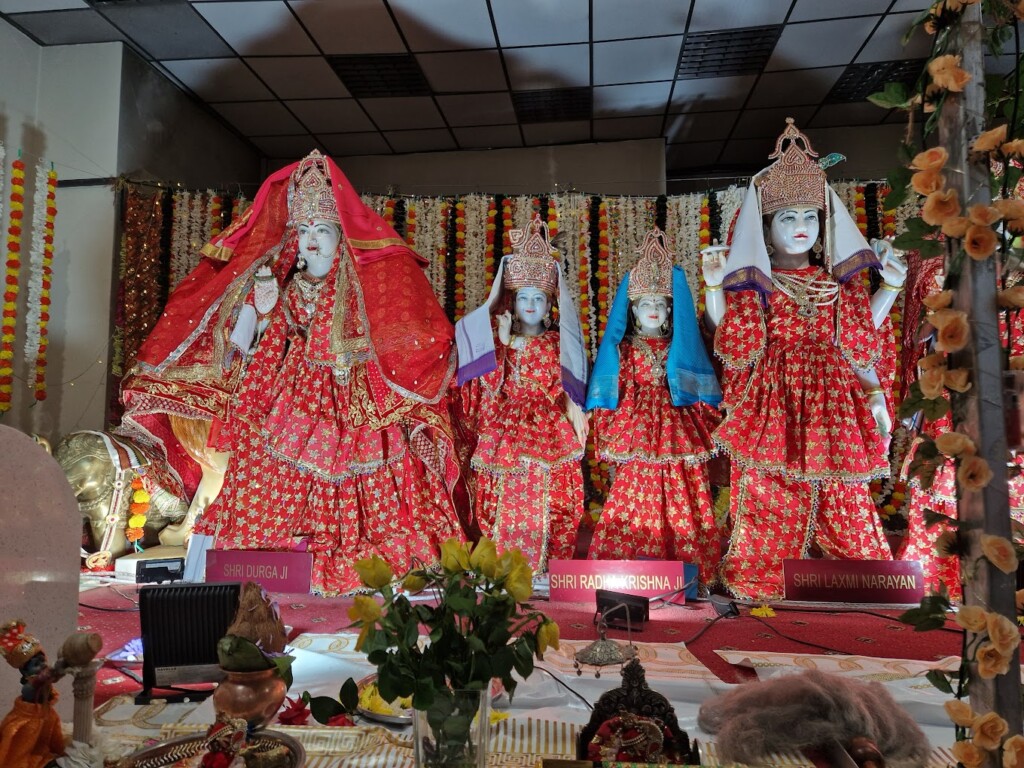 history
A Brief History of the Temple